Where Starving Artists Don't Go Hungry

︎︎︎ YOUNG SHITS AWARDS

If only history's starving artists knew they could've just worked in Advertising. By painting two of the most famous starving artists as successful ad professionals, we'll encourage today's starving artists to become tomorrow's top Art Directors and Copywriters.



OUT OF HOME
Ads live on the streets so you don't have to.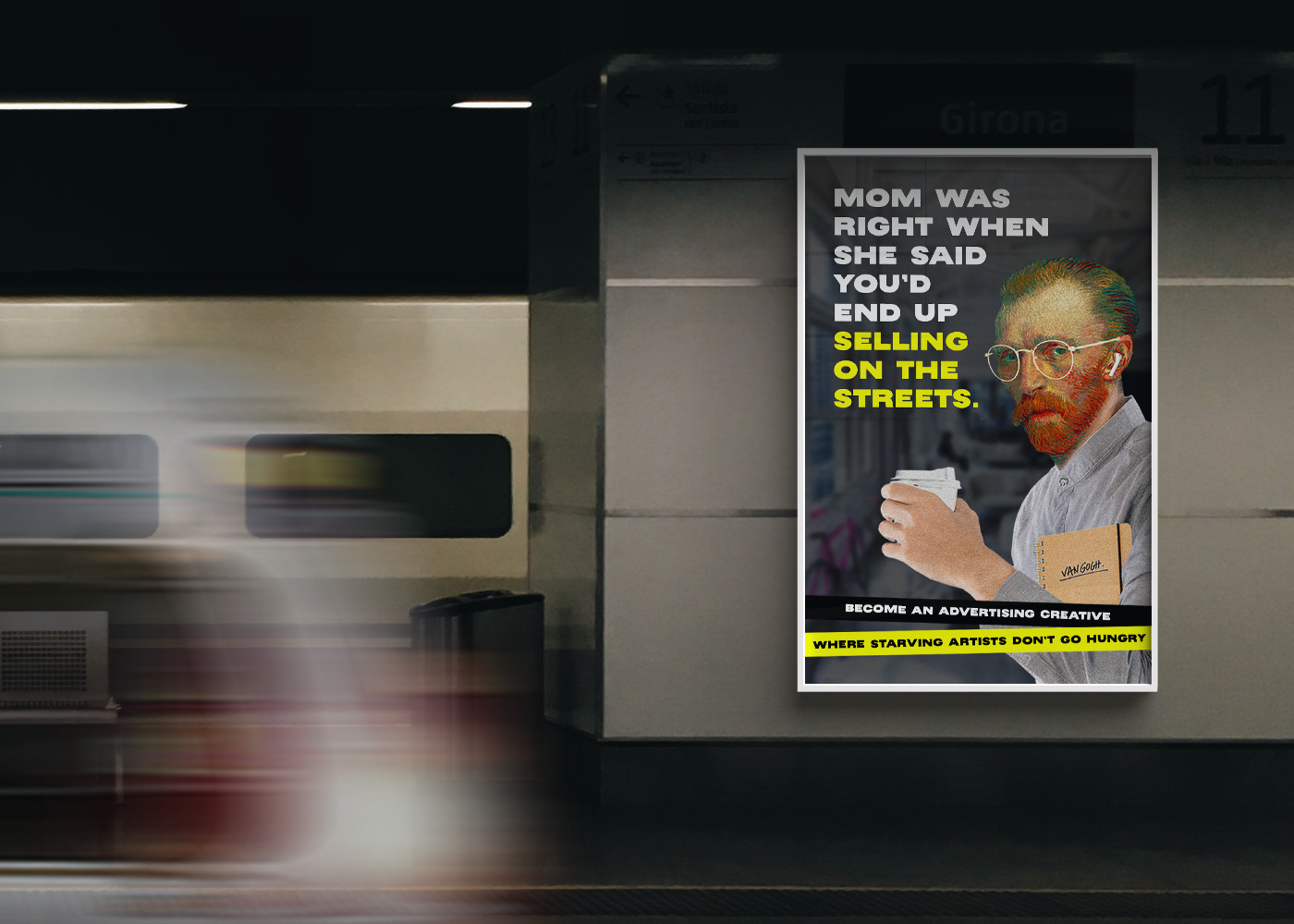 LINKEDIN CONNECTIONS
Us ad folk love a good 'ole cold connect.
ARTISTS AT WORK
A series of videos showing our Art Director & Copywriter duo going
through the five stages of grief creative process. Videos OTW.
AD GALLERIES
Partnering with educational institutions to provide curated collections of advertising's best. Hors d'oeurves for the starving artists provided.

WHERESTARVINGARTISTSGO.COM
A place where any starving artist can go to kickstart their career in Advertising.