Broken Frameworks by Warby Parker
Glasses are for everyone - regardless of gender identity. It's time we look beyond the binary and rid our products of unnecessary gender assignments.
OOH
Direct Mail
Placed in every Home Try-on Box along with an extra pair of broken Warby frames, this mailer will alert viewers of the issue at hand.
Brick & Mortar Updates
All Warby Parker restrooms will be updated to be gender-inclusive.
Website Restructuring
Removing the gendered filters currently on the website and replacing them with attributes that are more central to one's personality, facial features, and aesthetic preferences.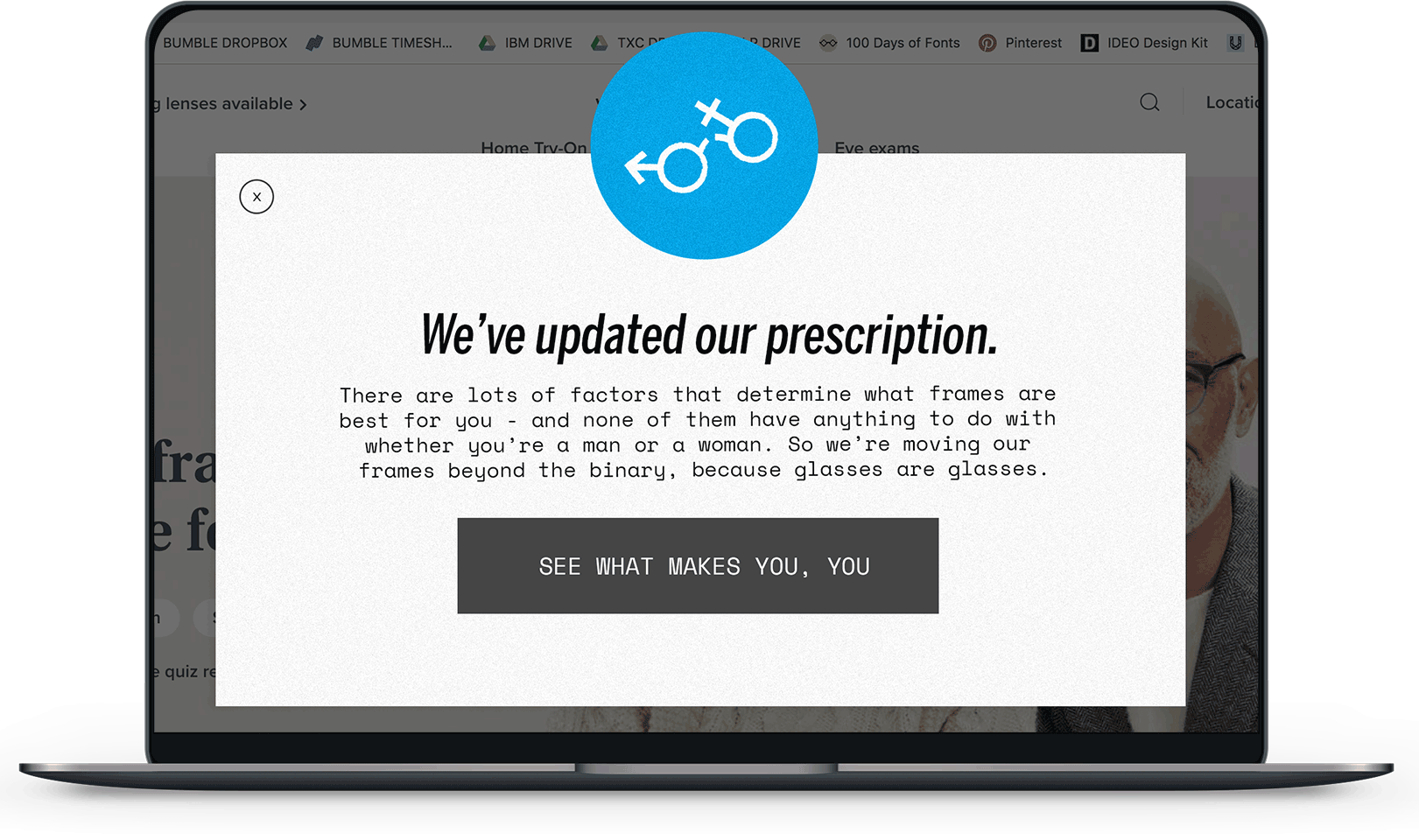 Frame Renaming
Warby's most popular frames will be renamed to be reflective of those who have fought to move the conversation forward.