SPAM

THE MISUNDERSTOOD MEAT

People eat weird sh*t all the time once you really think about it, but draw the line at SPAM... for some reason.
PRINT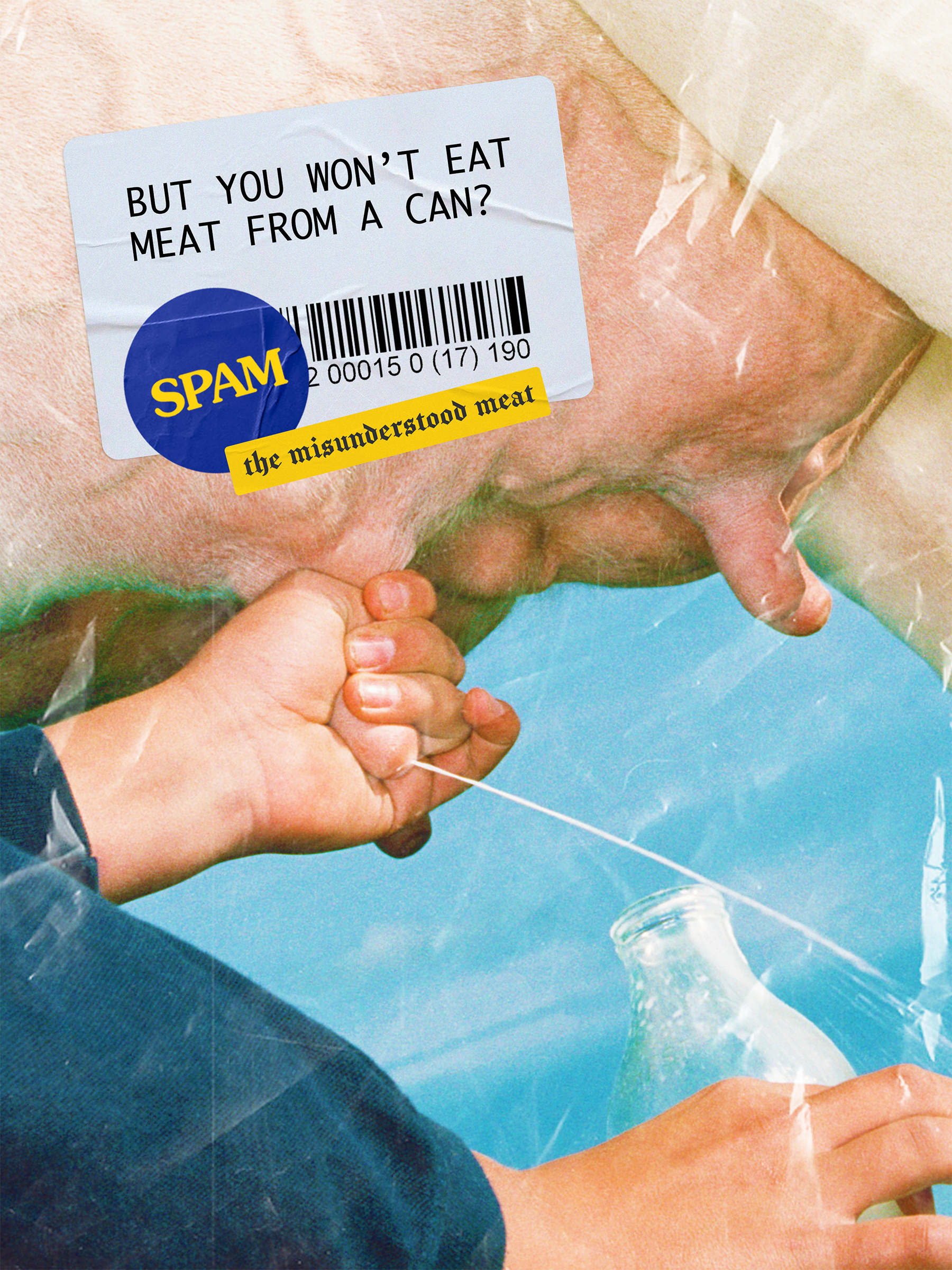 OUT OF HOME





SPAM POETRY
The frustrations that come with such untapped potential can only be expressed through poetry.
SIX IN-DEGREE-DIENTS OF SPAM
Based on the Six Degrees of Separation theory. SPAM contain only six ingredients, many of which are shared by your food faves.